SHOP CHARMED.
Where you are welcomed with true Southern Hospitality & maybe even a hug! Step into a shop where you can find gifts for everyone from gal pals to teachers, a favorite hostess or new baby....and don't forget a little something for yourself! We celebrate the Southern way of life. A life taken at a slightly slower pace & full of grace.
SHOP SOUTHERN FAVORITES •
Monograms Y'all

Have something you need monogrammed, or looking for a monogrammed gift?  We offer both services. With a 4-7 day turn around creating an instant heirloom is easy. We have a variety of items in-store and online for you to personalize.

Monograms make a great gift.

LEARN MORE

Beauty

Our exceptional team provides hair cuts, color services, styling, manicures, pedicures, and more.  We pride ourselves on excellent customer service and getting to know our clients. Are services are world class, but our salon and shop have a small town feel.
Appointments avalaible.

APPOINTMENTS

Gifts & Goods

Shop online or in store. Charmed Beauty & Gifts is the cutest little gift shop in West Ashley, South Carolina.  Stop by to find gifts for all of life's occasions. Our collection of unique goods are always changing, so you may just find a little something for yourself too. Shop in-store or online.

SHOP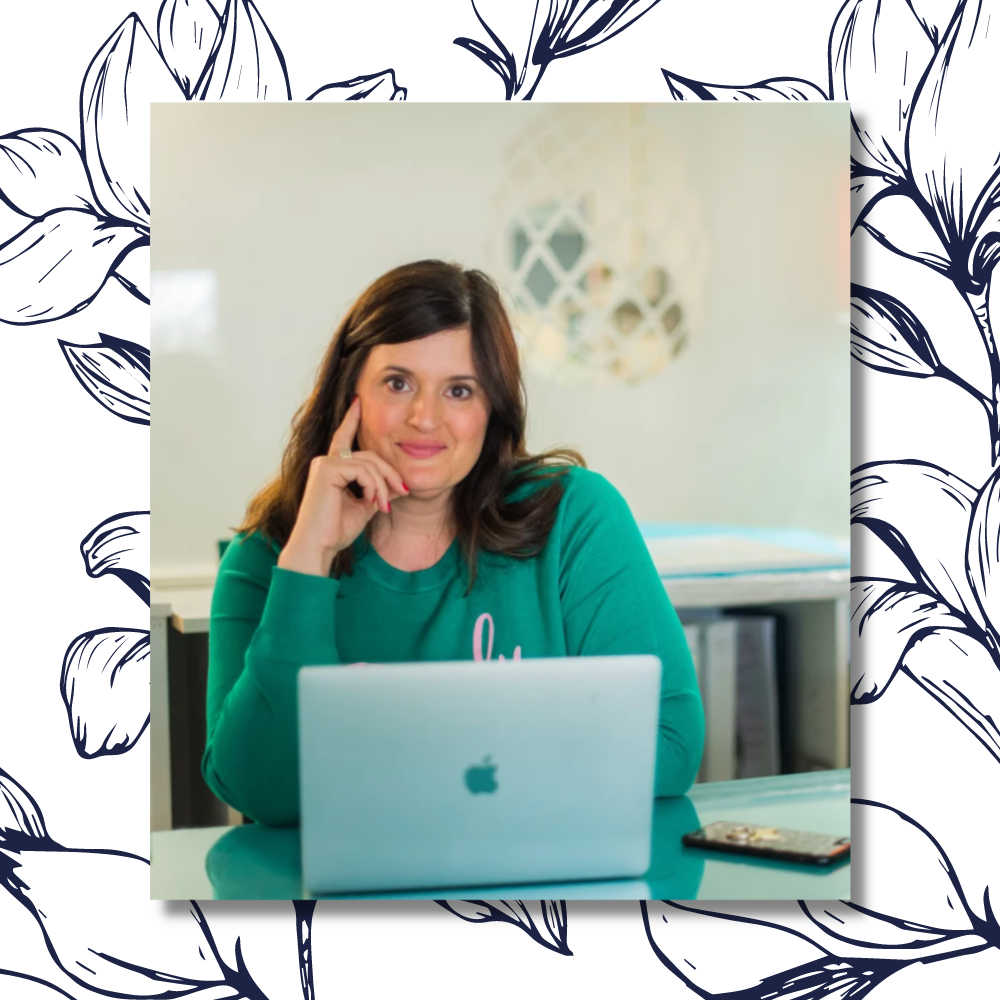 A Southern Soul, Full of Grace.
Founded in 2016, Charmed Beauty & Gifts was a dream realized for Tracie Hess, wife, mother, sister, daughter, friend, and Southern hostess. After living all over Charleston from King Street to James Island, she finally settled in West of the Ashley and saw a need for more locally-owned shops that featured products made in the South by women-owned businesses.  At Charmed Beauty & Gifts, our customers will find a handpicked selection of accessories, self-care items, goods from southern makers, faith-based gifts, and home decor. An array of items from Chinoiserie classics, jewelry, tea towels, oyster gifts, monograms (a Southern staple!), and adorable children's gifts. 
Charmed has just the gift for weddings, birthdays, thank you's, babies, and everything in between.
The goal is a shop that promotes the talents of the South and to have a little something for everyone. We want to be there when you celebrate life's most treasured moments. Buy in-store or online. We can't wait to see you! 

Let's live a more #charmedlifechs

What customers are saying about Charmed Beauty & Gifts •
❝ Charmed Beauty and Gifts is a lovely gift shop and Beauty Salon. After getting my hair styled at the full service salon, I can browse the gift shop for unique specialty items for every occasion and season - all while supporting local artists. They monogram too! The ladies at Charmed Beauty and Gifts are so friendly and make you feel right at home. For a unique beauty and shopping experience stop by
Charmed Beauty and Gifts! ❞

-Sarah H.

❝ A great staff and a necessary stop when you're in the West Ashley area! Charmed has every southern themed good you can think of. From bridal gifts to beautiful jewelry, these ladies do not disappoint. ❞

xo, Grit and Grace Fam


-Rachel G.

❝ Ya know the movie Steel Magnolias? The modern day version could be filmed at Charmed. Part boutique & part hair salon, Charmed is all southern hospitality. It's not located in the King Street shopping district, so I imagine this lil boutique only sees locals. But thanks to Yelp, we stumbled in the doors on our girl's weekend in Charleston and I'm so glad we did! ❞

-Cassie B.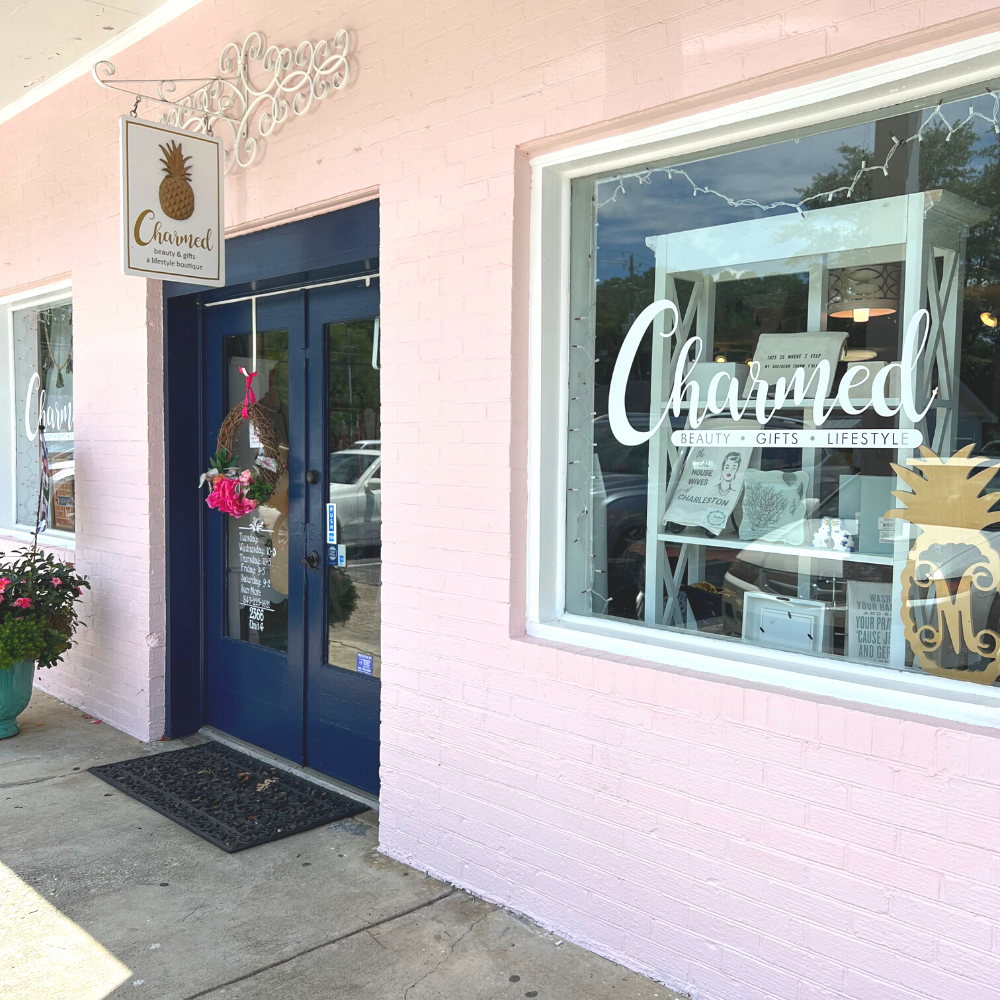 Shop In-Store
2366 Ashley River Road | Unit 4 
Charleston, SC 29414​
843.225.1621
Sunday | Closed
Monday | Closed 
Tuesday | 10:00-4:00
Wednesday | 10:00-6:00
Thursday | 10:00 -5 :00
Friday | 9:00-5:00
Saturday | 9:00-2:00
📍 Get Directions